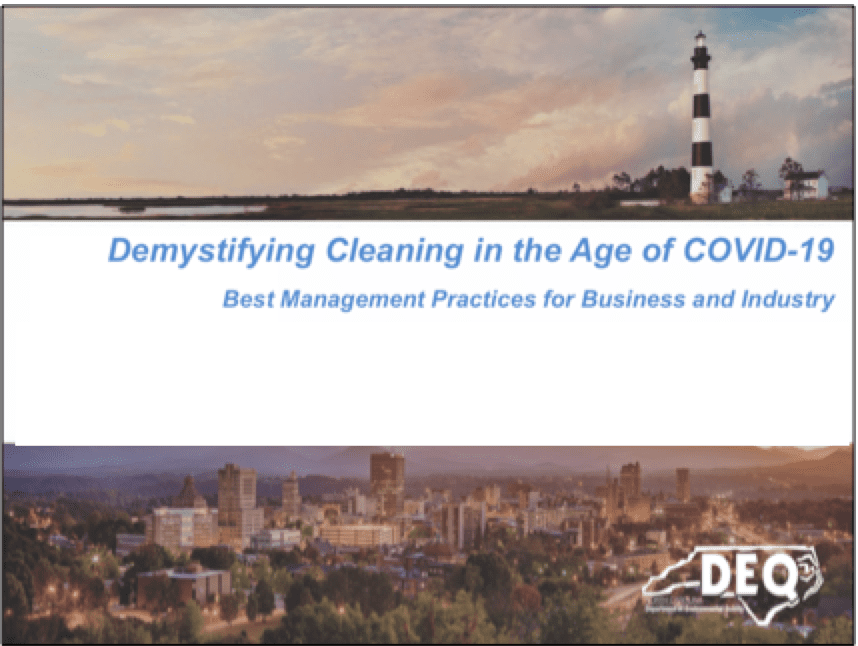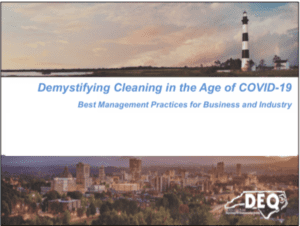 As businesses and organizations begin to reopen in the age of COVID19, ensuring a clean and disinfected place of business is paramount for regulatory and safety concerns. To help employers bring employees back safely, the North Carolina Department of Environmental Quality hosted a webinar on "Demystifying Cleaning in the Age of COVID19." The webinar covers effective practices for decontamination along with pathogen control practices, disinfectant choices, modes of transmission and much more!
Ensure your organization is prepared by watching the recorded webinar or by reviewing the PowerPoint presentation that can be found on the NCDEQ's website.
The NC Department of Environmental Quality, NC Department of Labor, Land of Sky Regional Council, NC Environmental Stewardship Initiative, and Waste Reduction Partners hosted the webinar event.